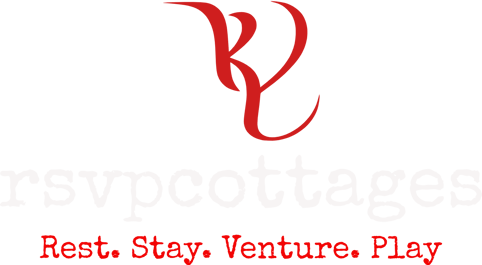 Discover Canada's Coziest Corners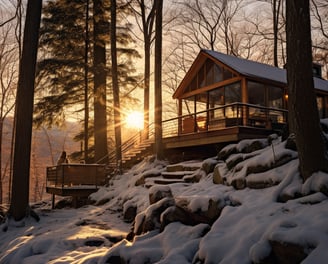 Quebec is where history and charm intertwine! Picture yourself strolling the cobblestone streets of Old Quebec, a UNESCO World Heritage site, feeling like you've stepped back in time. Then imagine the thrill of the great outdoors at Mont-Tremblant National Park. The grandeur of Château Frontenac is not just a postcard image; it's a living legend. While here, let the stunning architecture of the Notre-Dame Basilica captivate you, and find a moment of reflection on the Plains of Abraham, where history was made.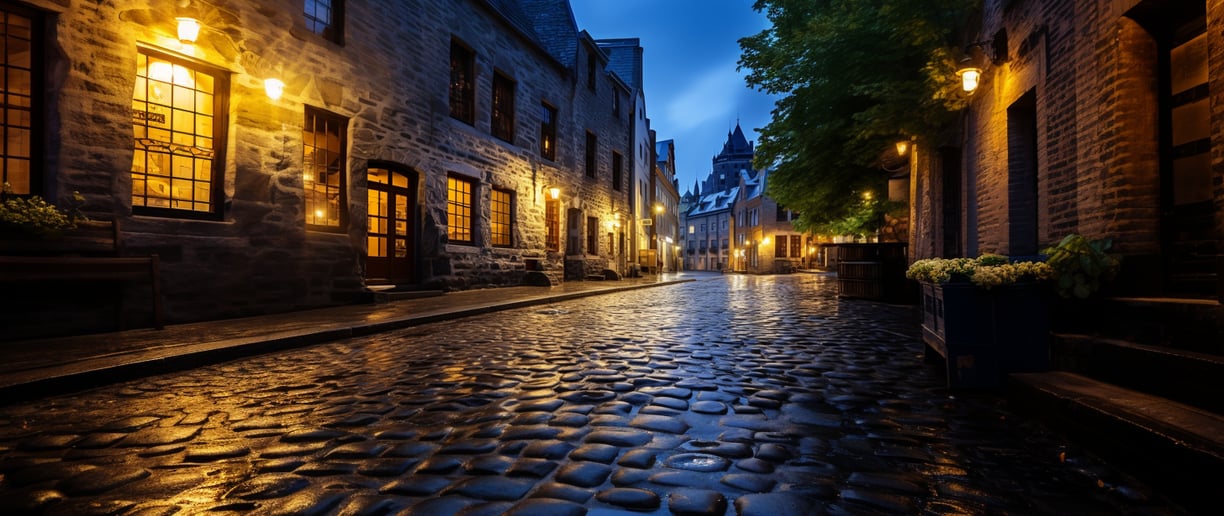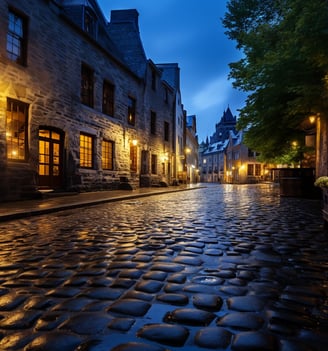 Ontario, the heart of Canada, is a treasure trove of wonders! Begin with the awe-inspiring power of Niagara Falls, where nature's might will leave you breathless. For a taste of urban charm, Toronto's CN Tower offers vistas that rival any skyline. If it's tranquillity you're after, then Algonquin Provincial Park's serene landscapes are a dream come true. For a dash of culture, the Royal Ontario Museum proudly showcases global artifacts. And to wrap it up, set sail (even if just with your imagination) amidst the idyllic Thousand Islands. It's Ontario, and it's waiting for you.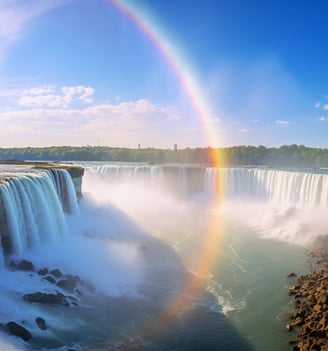 The Maritimes province is a treat for the senses! Start your journey with the picturesque Cabot Trail in Nova Scotia, where the ocean meets the cliffs in a dance of nature. The Hopewell Rocks in New Brunswick? They're nature's masterpiece sculpted by tides. For a touch of literary charm, Anne of Green Gables Museum in PEI welcomes you to step into a beloved story. And don't get me started on Peggy's Cove, Nova Scotia— it's as postcard-perfect as lighthouses come. Lastly, immerse yourself in the wild beauty of Fundy National Park, where the forests whisper tales of old.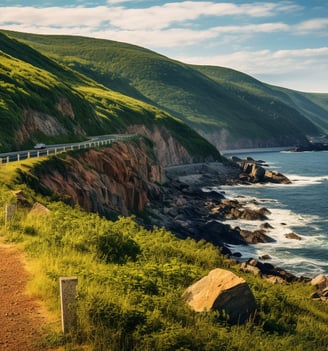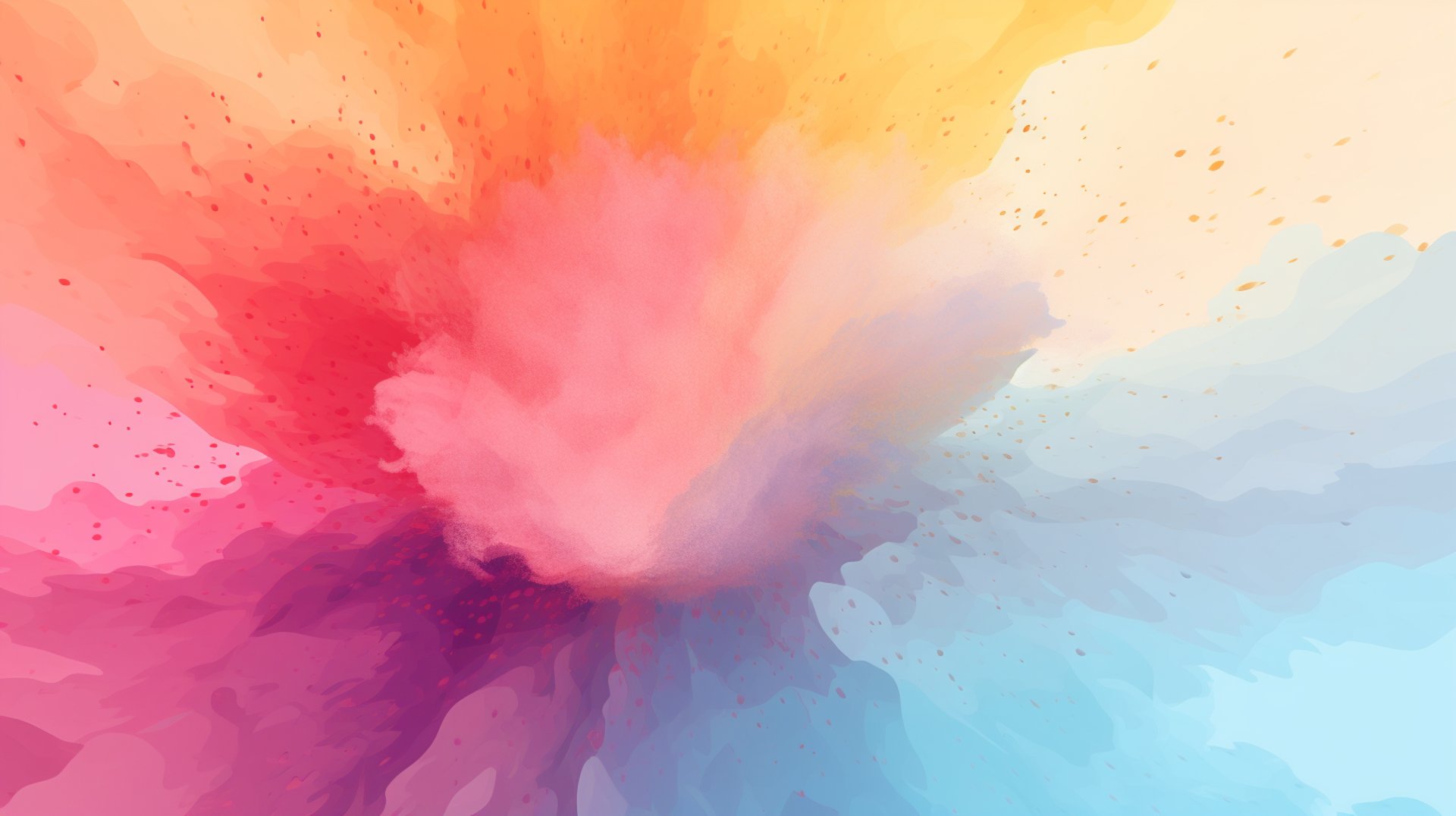 Step into the heart of Canada's enchanting landscapes and rich traditions.
With RSVP Cottages, it's more than a stay—it's an unforgettable journey through stories, sights, and soulful experiences.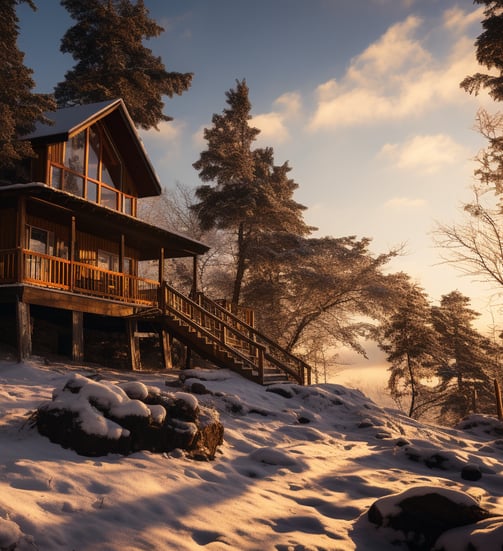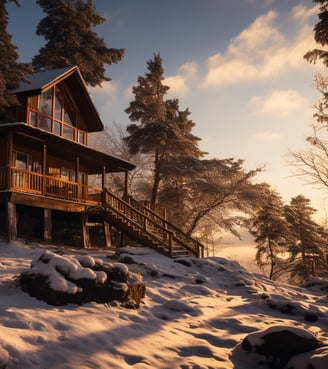 At RSVP Cottages, we believe that every journey should be unforgettable. With vast lands, diverse cultures, and unparalleled landscapes, Canada's Quebec, Maritimes, and Ontario regions offer adventures that go beyond the ordinary.
Imagine waking up in secluded cabin in Quebec, where every morning feels like a beautiful French romance. As you step outside, the gentle aroma of freshly baked croissants wafts through the air, and the harmonious blend of French culture and Canadian hospitality embraces you. From the historic streets of Old Quebec to the vibrant festivals and tantalizing local cuisine, spending a holiday here is akin to turning the pages of a captivating novel.
Then there's the Maritimes, a realm where the sea sings lullabies, and local tales are as boundless as the ocean. Staying in a cozy oceanside cottage, you'll be treated to breathtaking coastal drives, fresh seafood feasts, and the poignant stories of maritime legends. It's not just about witnessing the beauty; it's about feeling a part of something larger than life.
And Ontario? It's where nature, culture, and modernity coalesce. Whether you're gazing at the majesty of Niagara Falls, experiencing the cosmopolitan energy of Toronto, or escaping to the tranquility of Algonquin Park, every moment in an Ontario cottage is a testament to the magic of Canadian landscapes.
So, why choose cottage holidays in these regions over other parts of the world? It's simple. The charm of Canada lies in its authenticity, in the way each region preserves its traditions while welcoming travelers with open arms. Our handpicked cottages don't just offer a place to stay; they provide an immersion into local life, capturing the essence of Canada's heritage. From lakeside views to woodland retreats, the cozy atmosphere of our cottages combined with Canada's natural wonders offers an experience that is both intimate and expansive.
Our team at RSVP Cottages is fueled by a passion for travel and a deep love for the Canadian landscape. We're on a mission to help you explore, relax, and create tales that are not just shared but cherished. Dive into our handpicked destinations and let Canada's stories become a part of your own. Join us in this journey and create memories that last a lifetime.